0705 // Working with felt
I've been busy working on EOI for some other projects in the past week, and haven't been making much progress with the puppets. But now I'm (mostly) done with the writings (lots of them), I'm keen to get hands-on again.
Since the armature has been completed, I have been trying to figure out how to make a good head for my dude.
Fair to say, my attempts so far have been quite... unsatisfactory.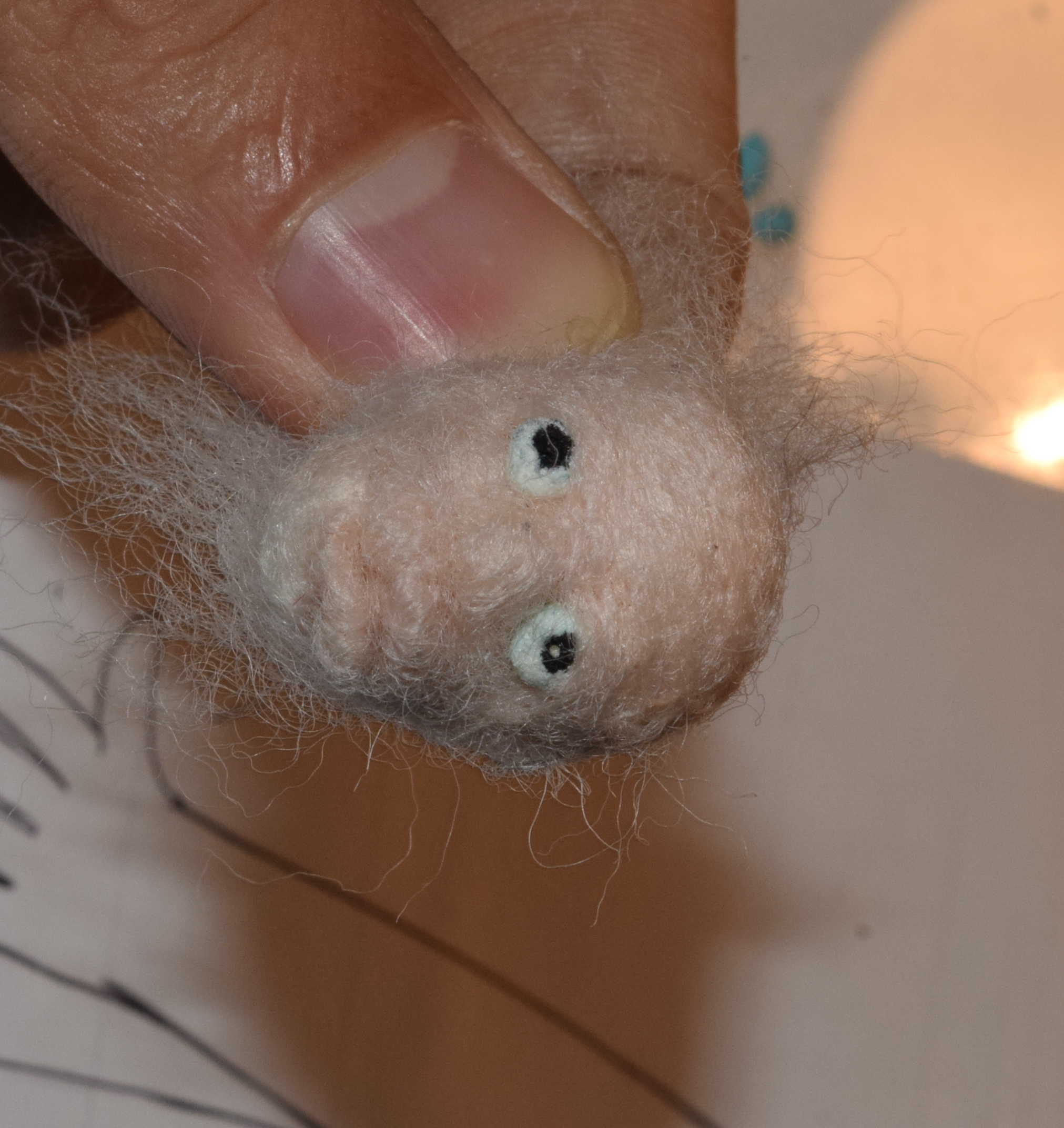 It's mighty hard to work on such a small scale with felts, and trying to incorporate movable eyeballs and lips into a thumbnail-sized head with foam paddings.
Things I've learnt so far?
Start with sculpturing a foam head, with a size similar to the final head.
Use felt as a means to build up layers and thickness.
Needle felt directly onto the foam head, rather than on the poking board then attempt to graft it.
Because the head is so small, the details of the face don't necessarily come across well. It's good to accentuate dark areas (nostril, mouth etc) with some darker wools.
Things I need to work out
How to make a lower lip with wire in it; find the balance between enough felt around the wire so it's completely covered up, but not too much that the lip is thick as heck.
Mechanism for eye balls.
A lady I was supposed to meet up with in Castlemaine, and learn felting from, told me she didn't feel comfortable going ahead with the appointment because my suburb has been put into a new round of lockdown. It was fair enough! But I felt really bummed out because I was looking forward to it. Oh well, time to work things out myself I guess.
I'm also considering using replacement mouth if wired ones don't work out. We'll see.
Just to take a break from the frustrations, I decided to make the body and come back to the head some time later.
It's pretty straight forward to felt the torso because there are plenty volume to build up, and the big scale helps with needle felting so much, at least in my experience.
The hardest part has to be the fingers. Again, super small, super delicate. And there's no foam padding so the wool couldn't be needled into anything but themselves.
It was a massive challenge trying to maintain the thickness of the fingers, too, and make sure the fingertips are capped so the wire doesn't poke through.
I attempted at them 4 times before they are decent. I snapped the right hand index finger accidentally but oh well! Guess it adds to the dude's backstory hehe.
And here he is! Chonky and headless. I'm actually super happy with the hands and his torso. The armature underneath moves very well too.
The wrists rotate freely, thanks to the K&S tube mechanism I hacked together. And when they rotate, the muscles move along with them, becasue the wools are tucked in specifically at the base of the palm. It looks pretty amazing.