0719 // Making clothes for small people!
This week, I have started to make garmetns for my puppets!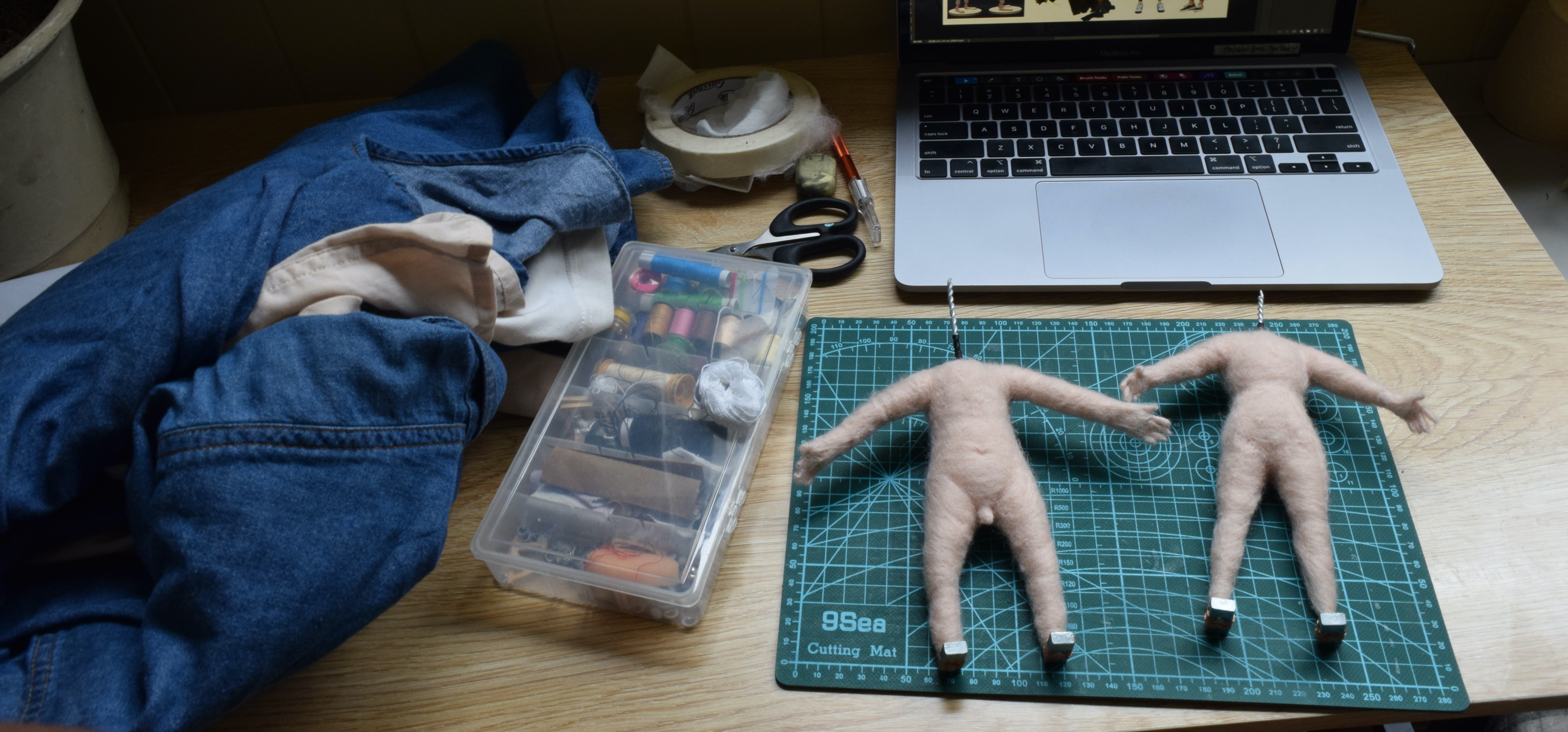 I went to Savers and grabbed some second-hand shirts with nice fabrics. I have some rough ideas of what items of clothing I was going to make. Here is an inspo board: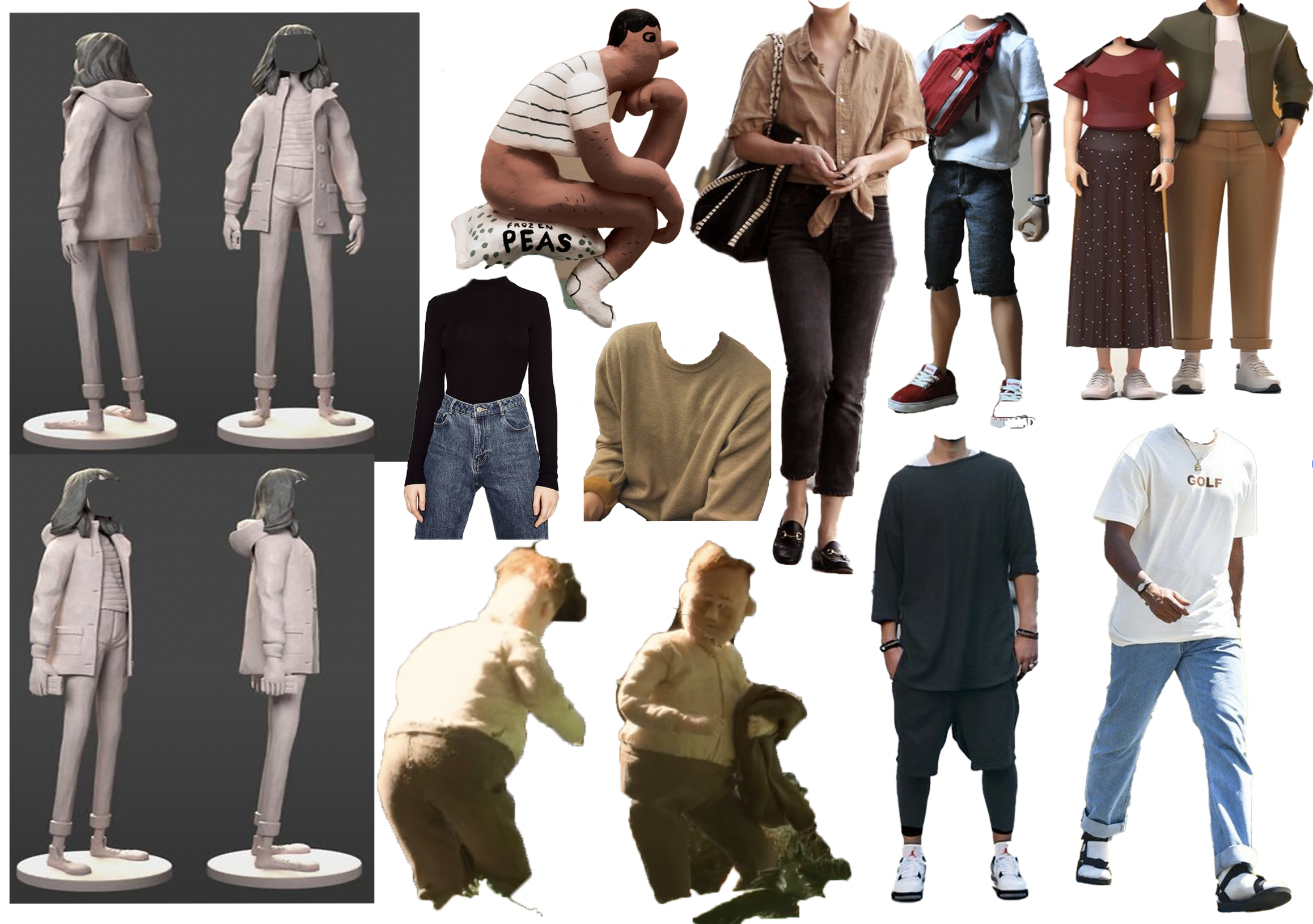 I'm going for a casual dressing code for both characters. The same set of clothes will be used throughout the film.
I started with the jeans for the Woman. To measure out the waist and inner/outer leg lengths I made a quick mold out of paper towel, strengthened with masking tapes in delicate areas.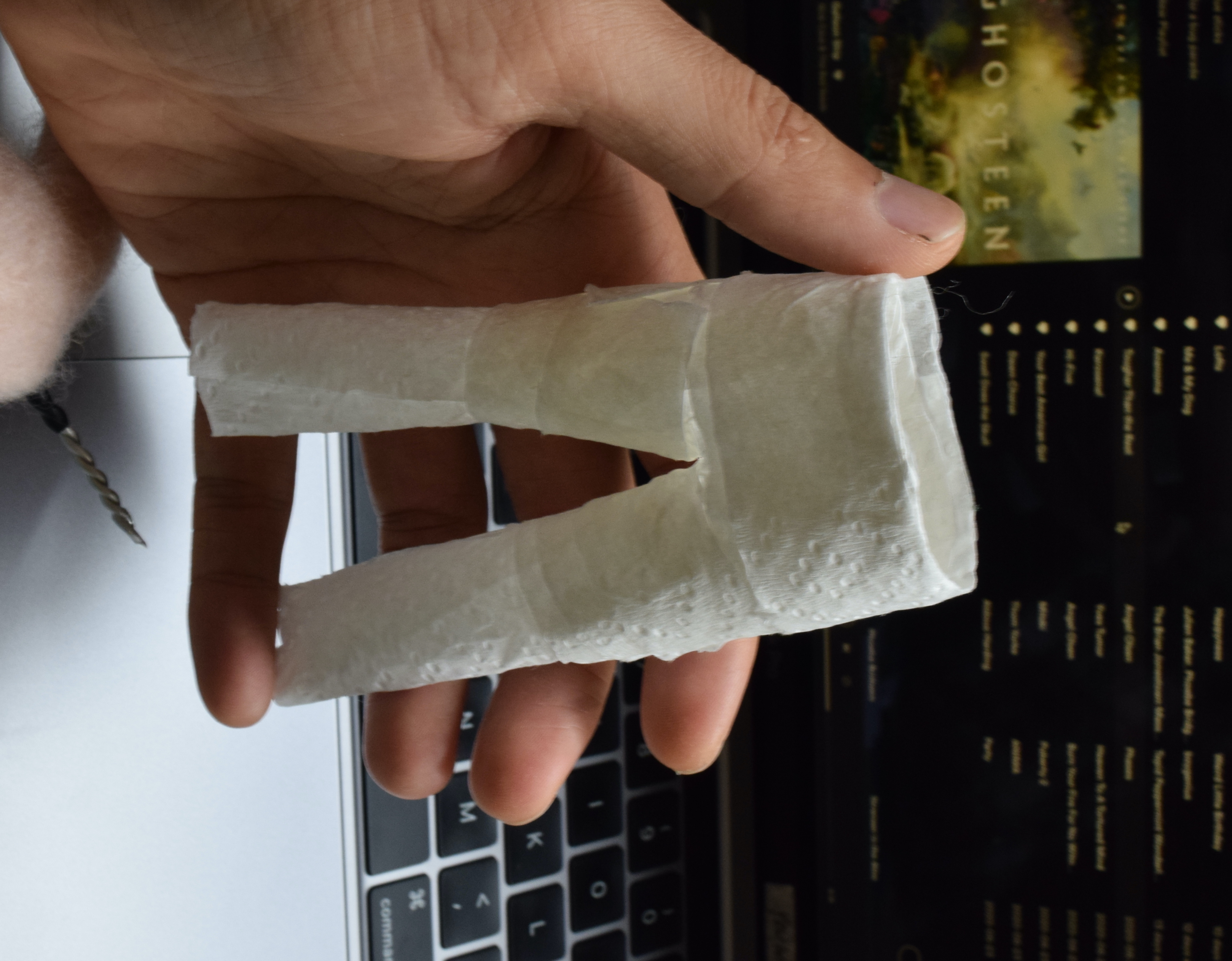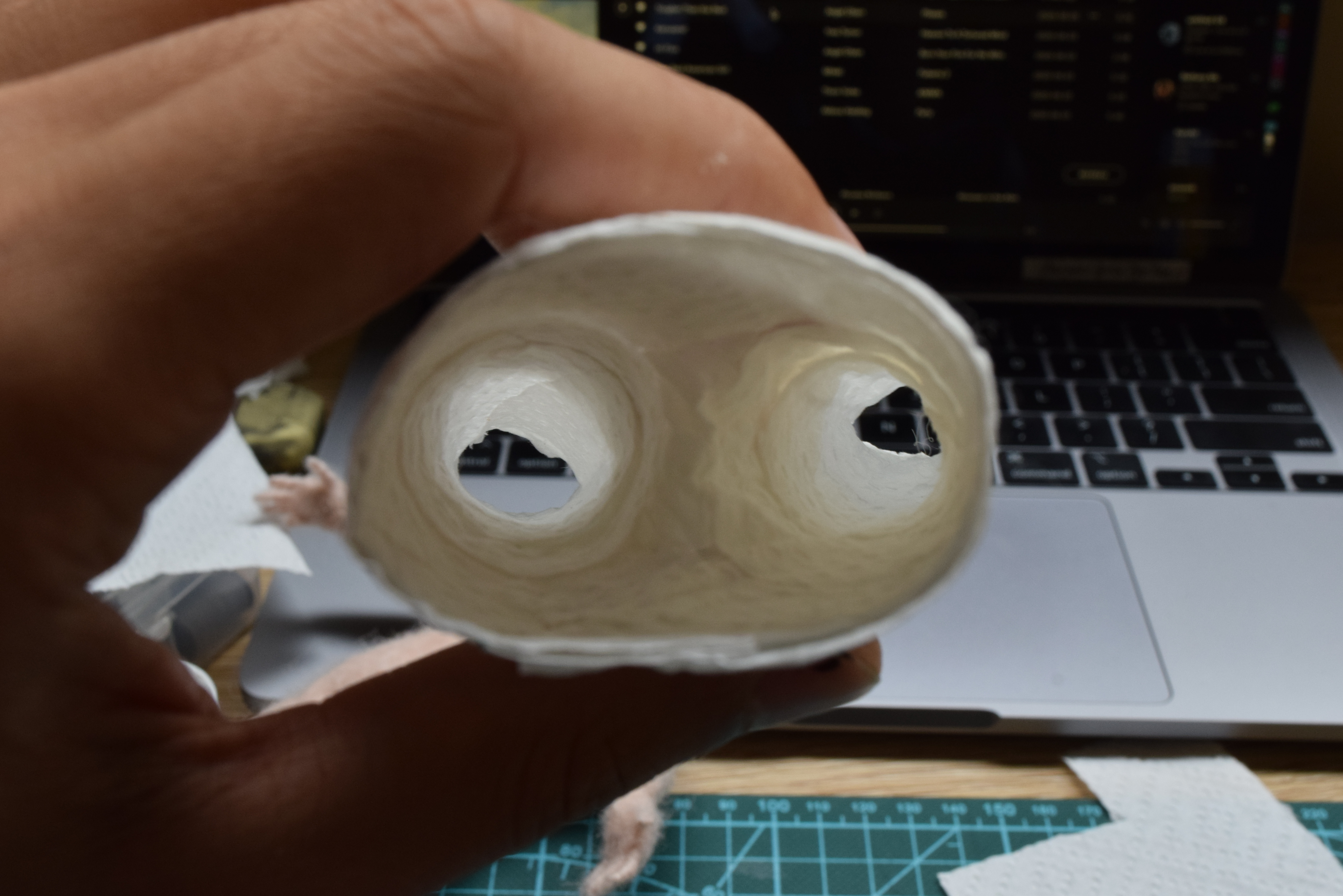 Then the mold was cut up in sewable pieces, and transfered onto back of the fabric. I left some padding around the edges for sewing.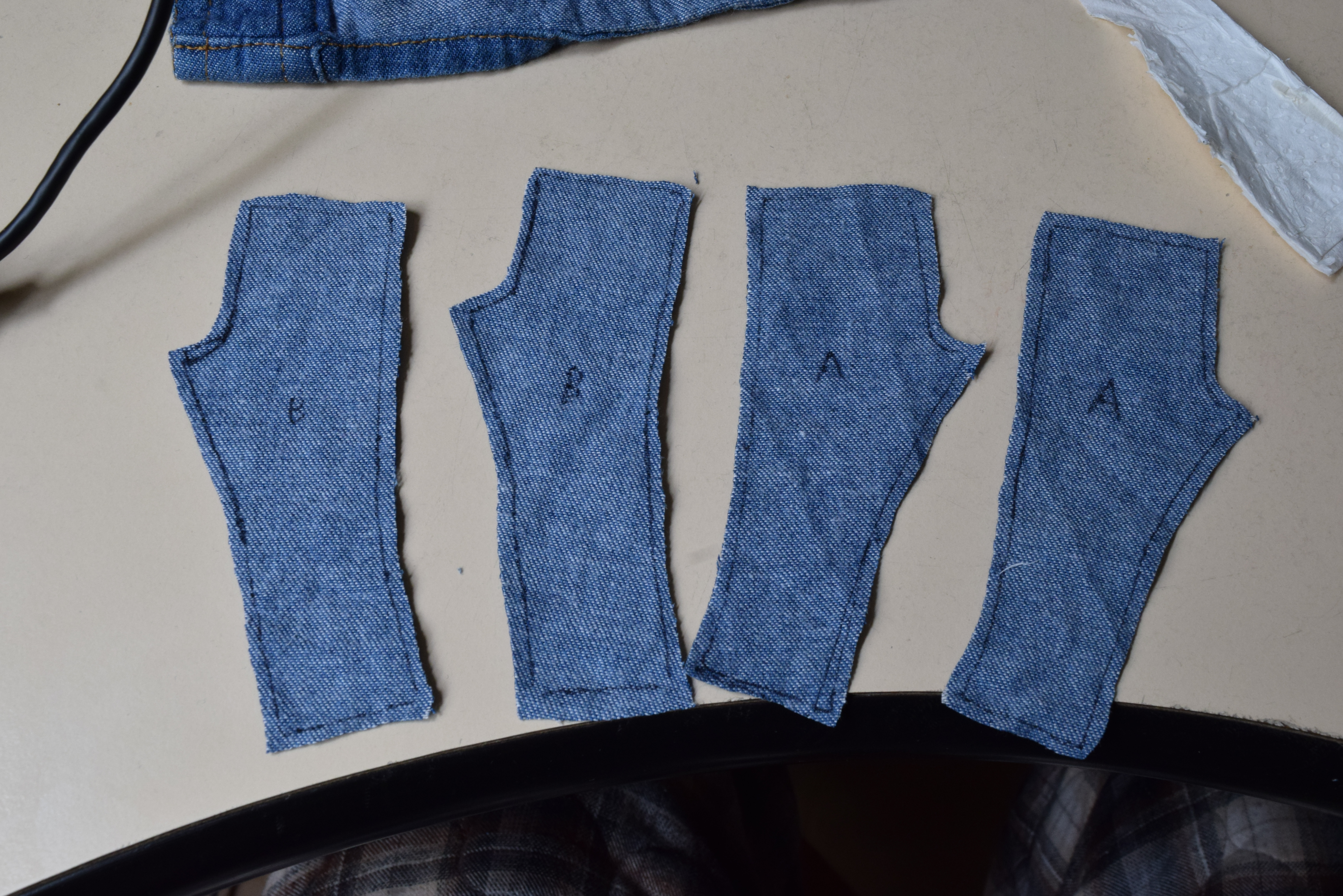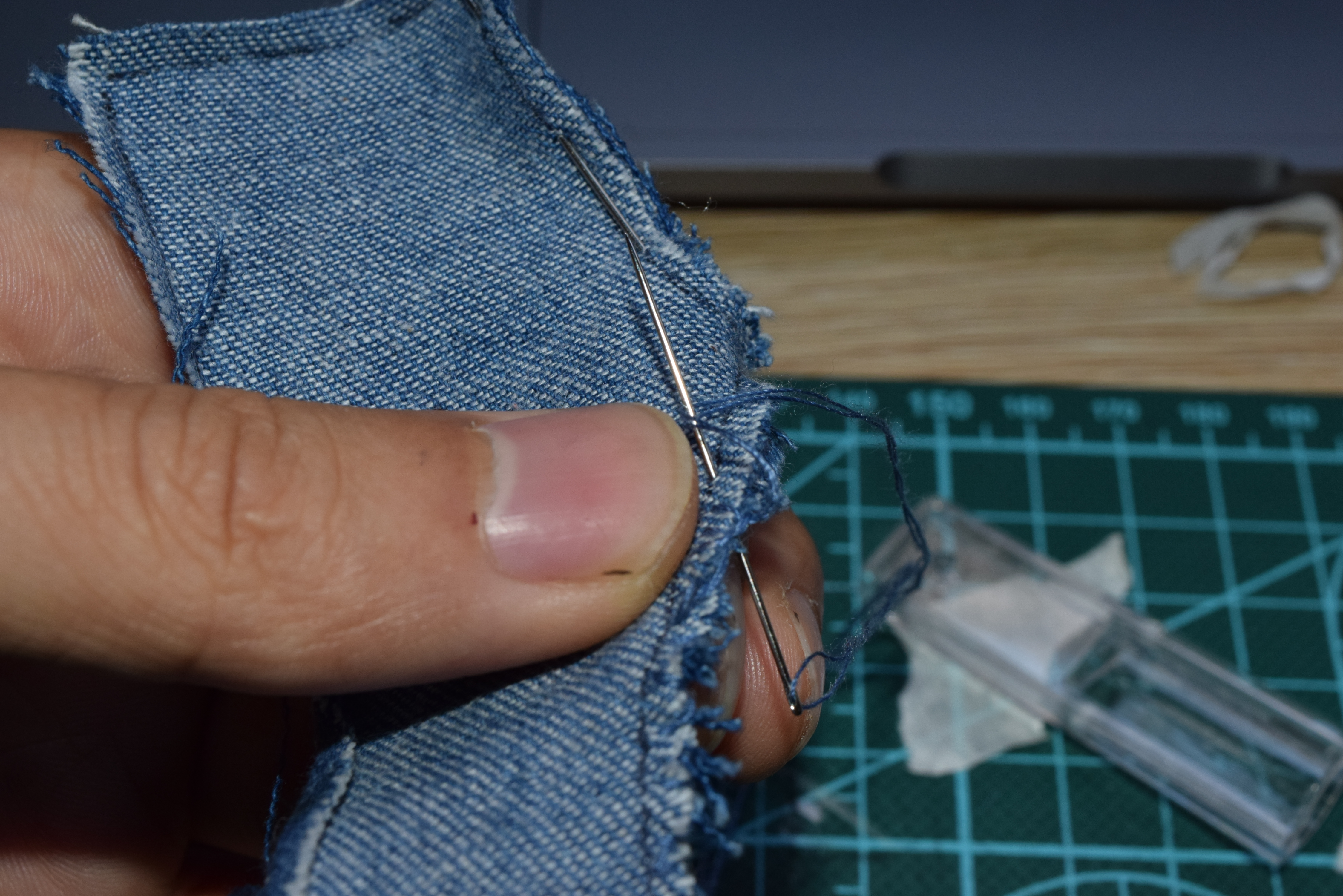 Then it was inverted, ironed and adorned with two pockets, and some waist level accents. I knew the top of the jeans will be visible since the blouse would be tucked in, so the details mattered.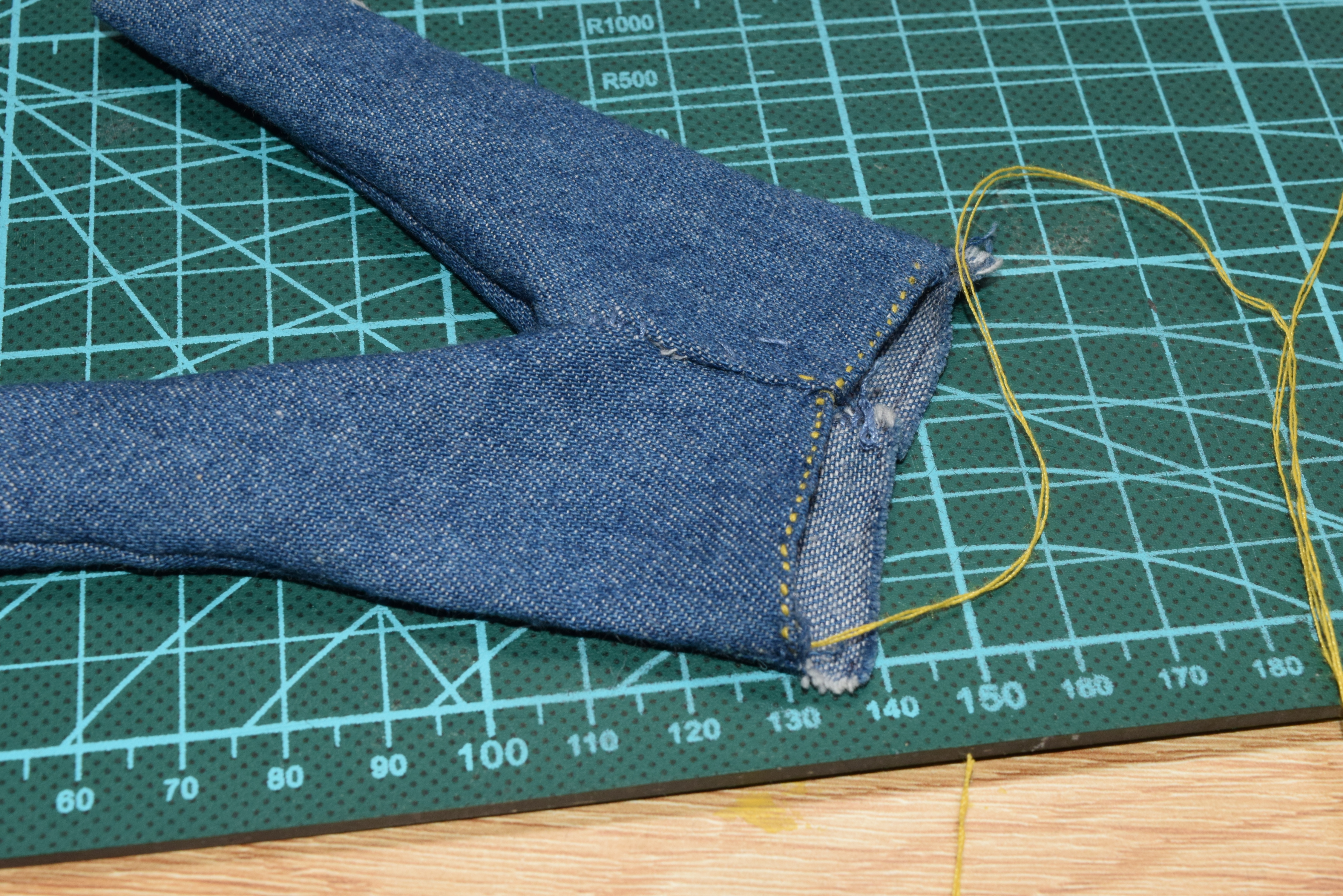 For the blouse, same steps followed: mold -> individual pieces -> transfer to fabric -> cut & sew -> touch up.
Some small adjustments were made after the first mold to tweak the tightness around bust and the armpit. I basically sliced parts of the mold open, and extended the surface area with extra masking tapes.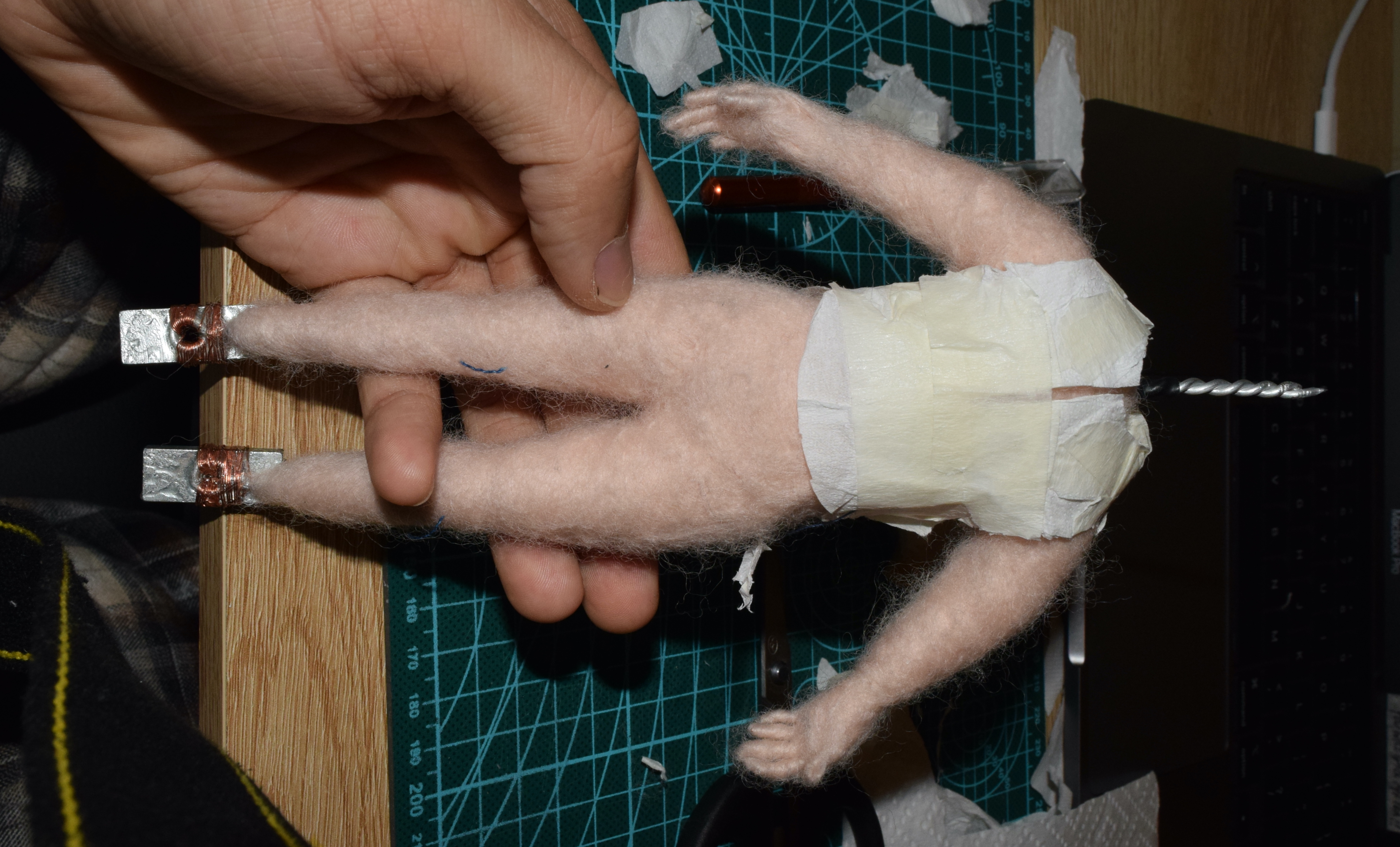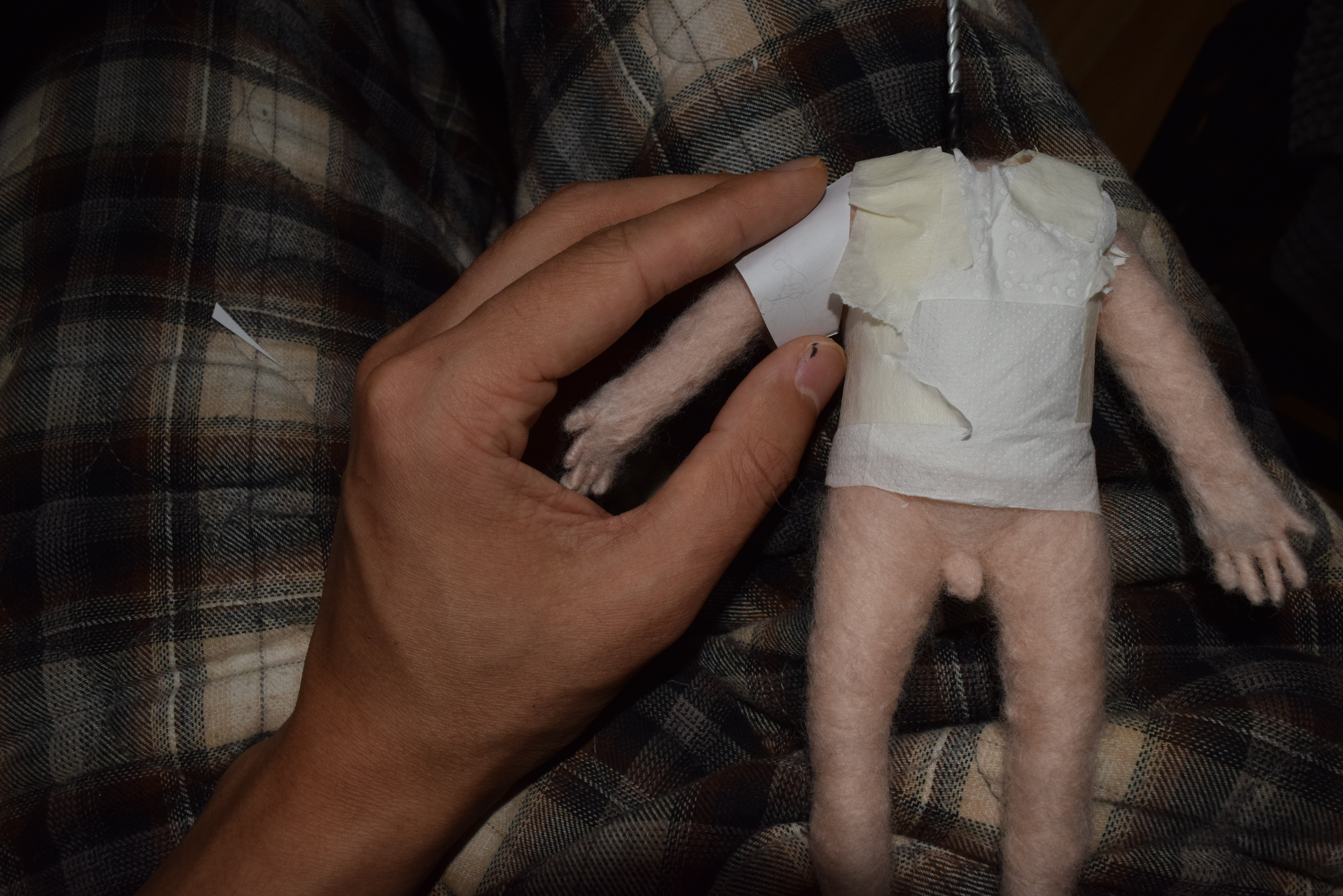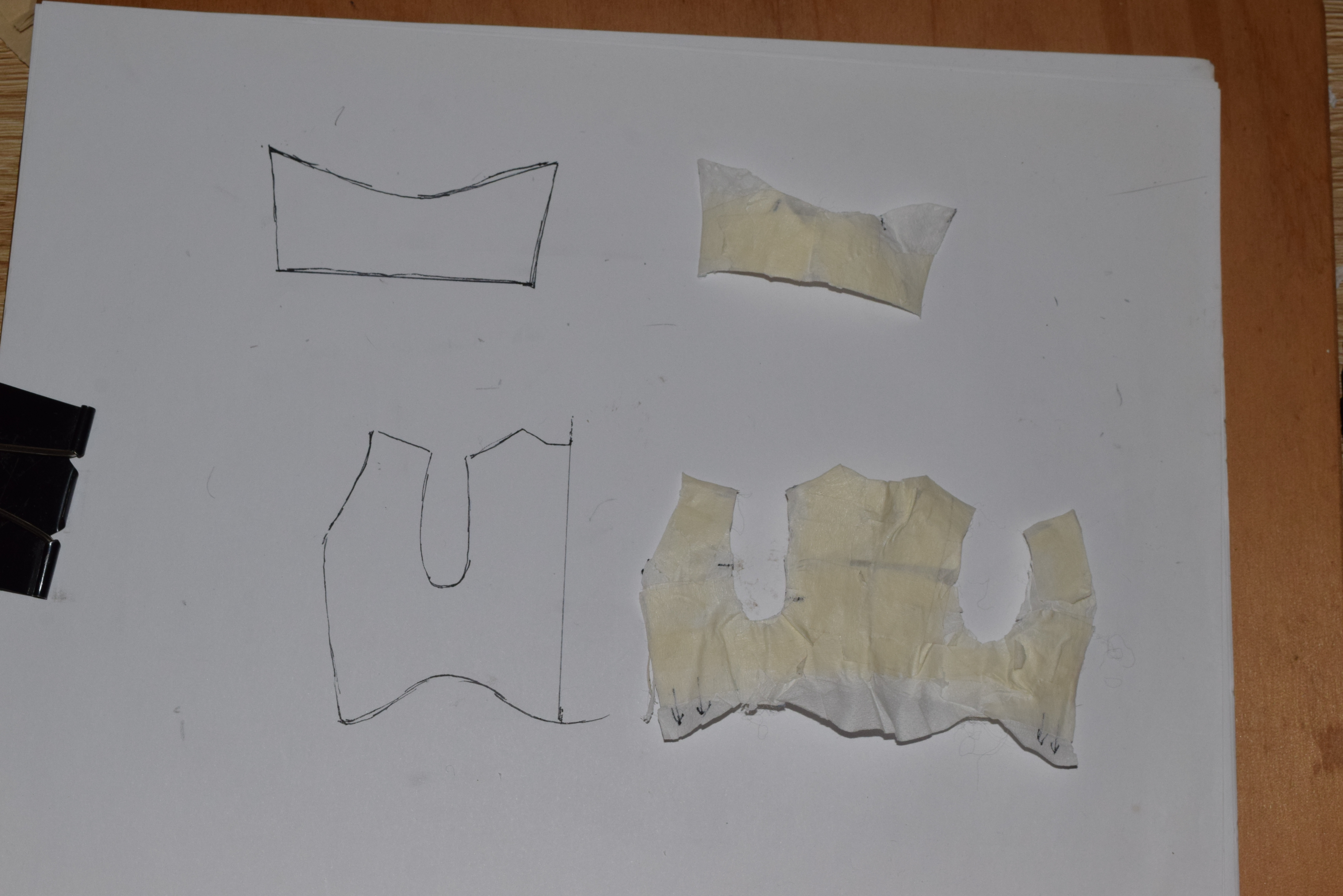 Then I made the Man's top and bottom. I used the same cut of fabric, but dyed half of it brown, for the chino pants.
To dye, I used instant coffee, brewed for 5 minutes, then left the fabric in the brew to steep overnight. It turned out well.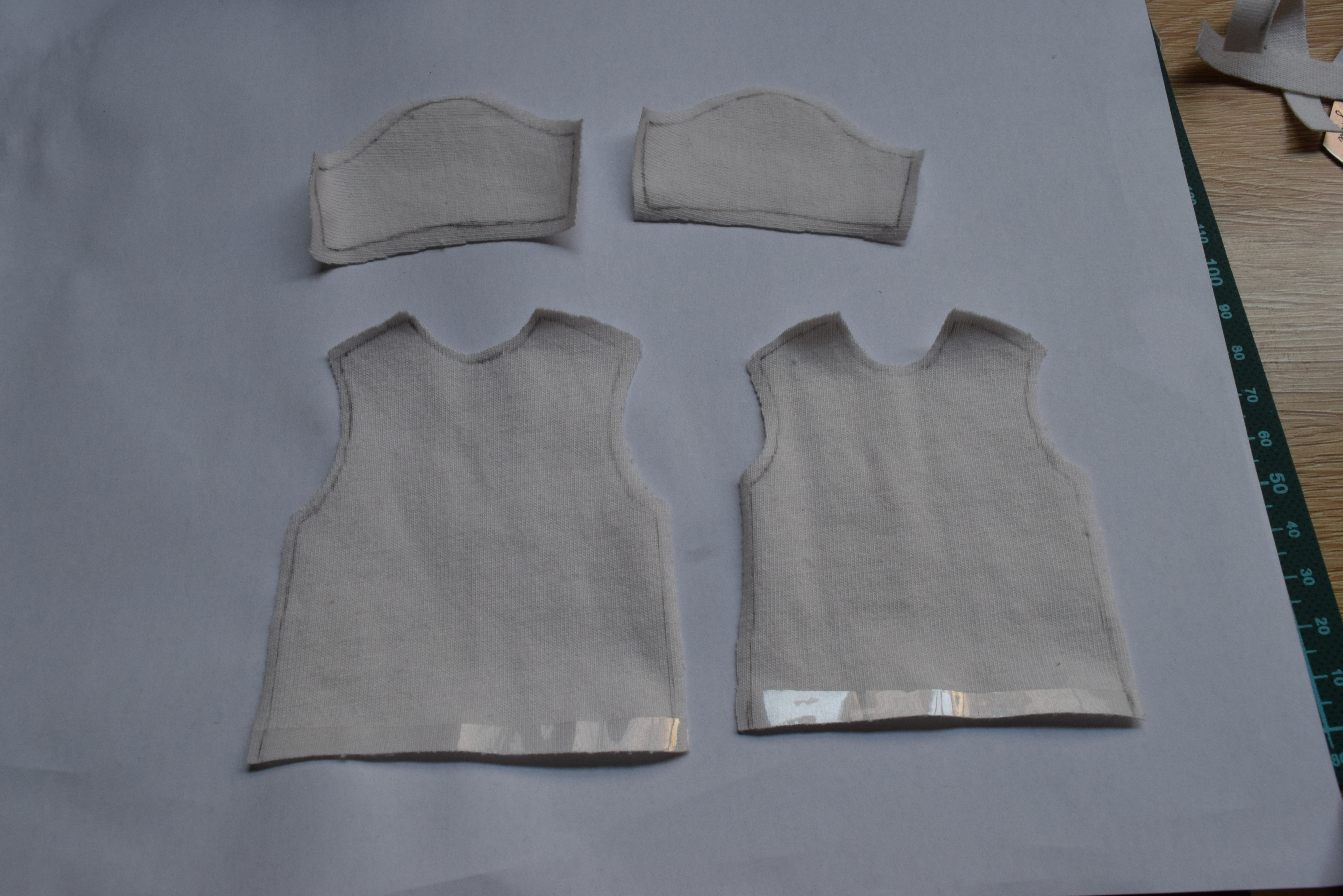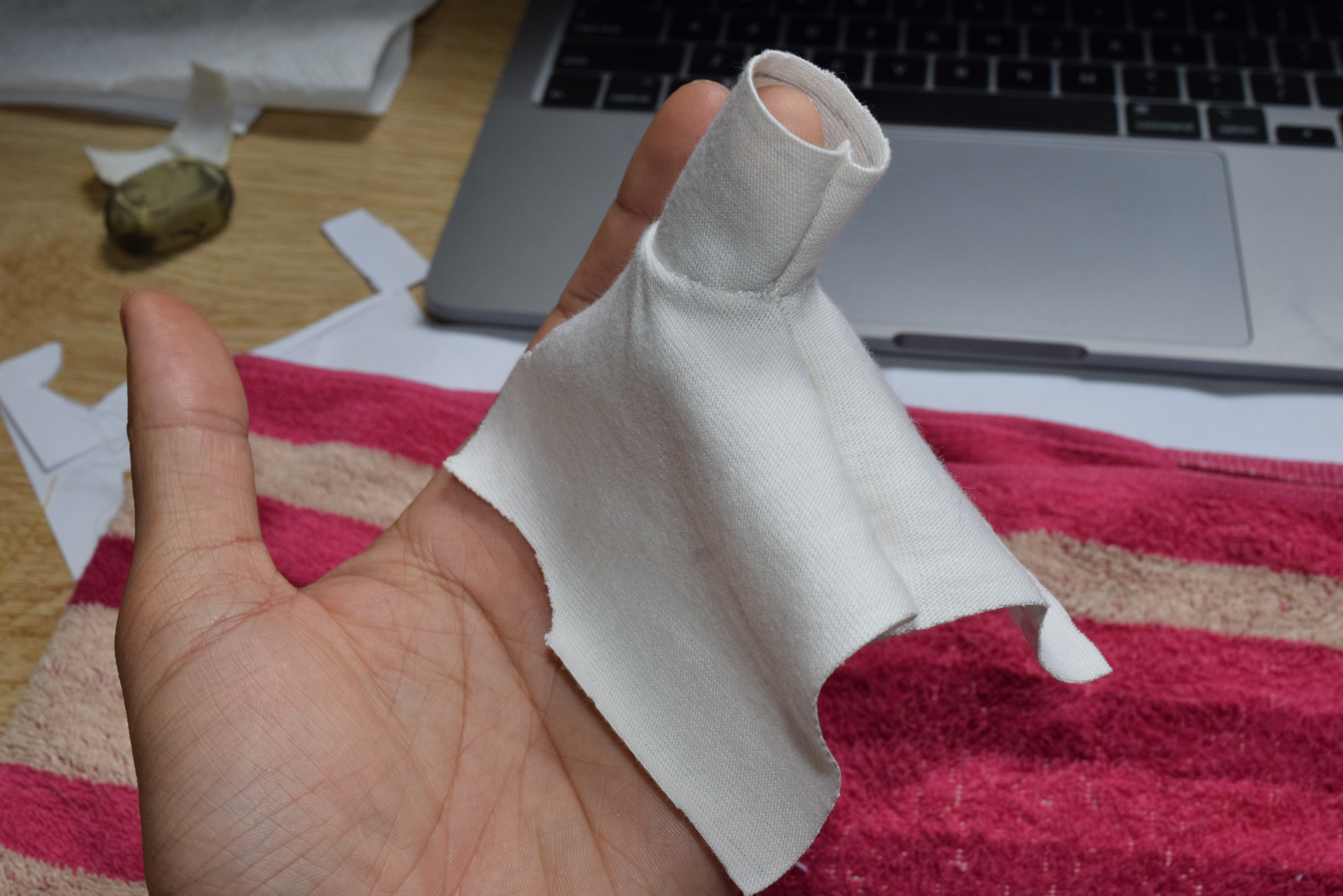 He be looking kinda cute.